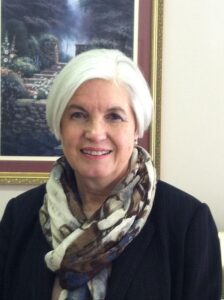 RENITA M. OWENS, CPA, PFS*
Principal
      I first started working in accounting and did not realize that it was a "helping" profession. Now I have over 20 years of experience as a Financial Advisor and helping people is my main job. I have the satisfaction of being able to help individuals and businesses reach their optimum potential financially, every day.  Today, my work entails helping folks with their investment and retirement savings and consulting with small to medium-sized businesses in many operational areas to help them survive and thrive.  My job activities change every day, and I love it.
       My interests in college leaned toward education and music.  In fact, I majored in Religious Education at Furman University, and real life led me back to school to take the accounting courses required for the CPA licensing I obtained in 1987. After many years as an accountant, I became Series 6 and Series 63 licensed to become a Financial Advisor in 2002.
      When I am not working, I spend time with my grandchildren, run in 5k races, garden, and read.  I recently retired from playing the piano and organ at two churches where my husband was pastor.
Beth Dickson
Licensed Insurance Agent
      Beth worked as an accountant for 25 years before deciding to become a Licensed Insurance Agent. After listening to clients and their needs and issues, she decided to help people with their life and long-term care insurance needs.
      Beth remembered that feeling of relief when she obtained life insurance for herself and her husband so that her growing family would be provided for should the worst occur.  Talking with clients over the years, she has seen the "bad," where families are struggling to work and take care of their aging parents at the same time, as well as the "good," where families are prepared and able to manage the care given to their parents. Long-term care enabled them to work and not take such a financial hit on their family, and they have more quality time with their loved ones.
      She has been married for 28 years and has two grown daughters and a golden retriever named Cooper. One daughter graduated from college as a nurse and the other is a college senior.  Beth enjoys boating, hiking, and reading. Beth loves people and would love for you to call her if you need help with anything.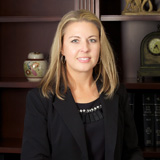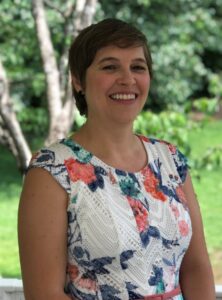 Rebecca Rivera*
Financial Consultant
Focus Areas: College Education (529) Plans, Long-Term Care, Life Insurance, Annuities, 401(k) Rollovers, IRAs, ESG (Environmental, Social, and Governmental Investing)
Rebecca Rivera is a Financial Consultant and Licensed Insurance Agent who is Series 7 and Series 66 licensed. She enjoys helping people improve their financial security and is very passionate about helping them manage debt, gain life insurance to protect their loved ones, start college education plans to help pay for children's and grandchildren's tuition, grow retirement accounts to prevent hardship during retirement, start annuities to provide lifetime income, and work with investors interested in ESG investing to promote environmental and social change in the world.
Rebecca began working with Renita M. Owens, CPA, PFS, Wealth Managers in 2019 after a 11-year career in the education field. She received her Master's to Teach English as a Second Language from Middlebury College's Institute of International Studies in Monterey, CA, and has a Bachelor of Arts in Anthropology from USC in Columbia, SC. She previously taught at Memphis City Schools and Greenville High School. She now specializes in teaching clients about the various financial products available to them.
Before receiving her Master's, she lived in Honduras for two years while working in the Peace Corps. She implemented and enhanced sustainable agriculture and youth development programs within her community, and collaborated with NGOs such as World Vision and Save the Children with their initiatives. She is fluent in Spanish and enjoys speaking with Spanish speakers in our community now.
Rebecca lives in Simpsonville and has a young daughter and a terrier she dotes on. Her hobbies include walking with her family, reading, and working in her garden.